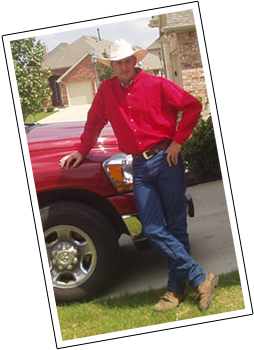 Place your order online or call (469) 585-2361
Visit our new retail location and wood yard at 3004 FM 423 in Little Elm, Texas. Wood available for purchase and load up for a $25 discount.

Hi, my name is Chris and I am your Mr. Firewood.
Growing up in the country in East Texas, I've learned over the years how firewood should be. In the country, we cut and split our own to make it through the cold winters.
After moving to Dallas, I soon learned the wood your local stores sell and the wood I grew up burning were two different animals. Burning wood from the local store was very costly and had little to show for it!
Not long after, I decided to let the people of North Texas have a better choice and better value for the wood burned in their homes -- so Mr. Firewood was started. After 14 years, we've grown larger every year with more than 4,000 warm and satisfied customers and growing exponentially by the day.
If you're looking for a warm winter that won't burn a hole in your wallet with a great people relationship, look no further and place your order today.
Warm regards,
Mr. Firewood